D-Tech Drilling – Bristol
Customer Brief: D-Tech leased a new building to support the recent growth of the business and to make space for continued expansion.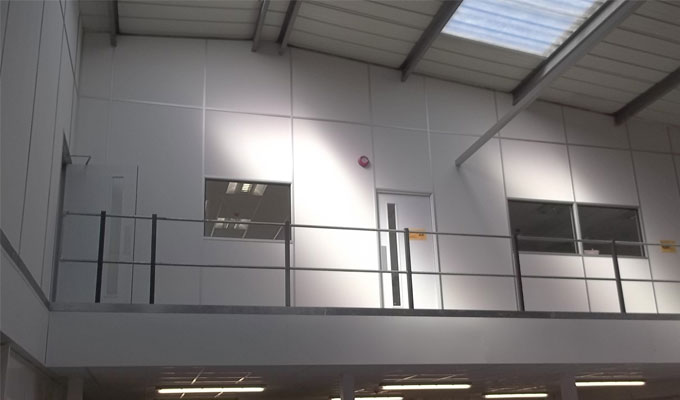 The building had an existing first floor mezzanine, which they wanted to extend along the back of the unit to create two extra lab rooms on the first floor.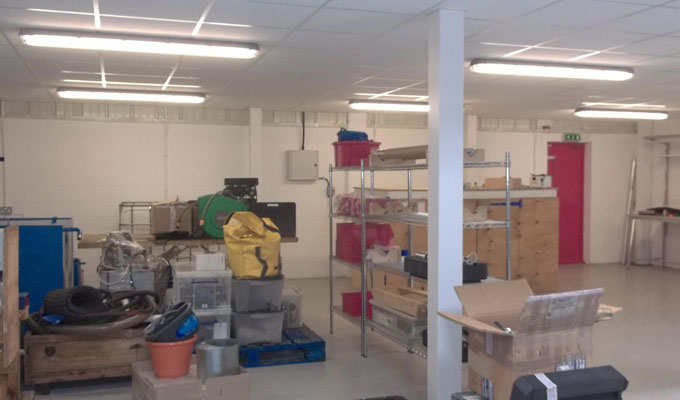 They also wanted to separate the stores area, which will be underneath the existing mezzanine, and workshop downstairs with a steel partition wall as well as create a small server room to extend on from the downstairs kitchen.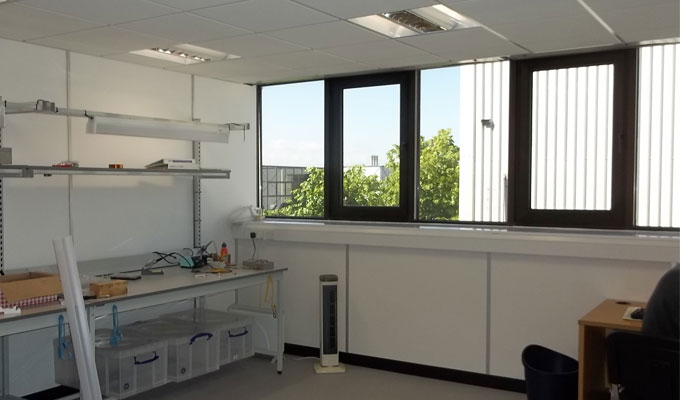 A second staircase was needed to adhere to fire safety regulations. This staircase was required to be 1500mm to allow staff to carry large boxes from the ground floor to the first floor, and a platform was created at the top of the stairs to provide a top landing as well as access to new lab areas and existing first floor office via 3 doors leading from it.
In addition, the customer wanted to re-furbish the first floor kitchen by decorating and replacing the existing worktops and cupboards with built in dishwasher & fridge.
Scope:
 Design development and working drawings of first & ground floor level

Building regulations pack prepared

Design, manufacture and install mezzanine floor c/w single flight staircase

Supply and fit new , full height, plasterboard partitions on first floor c/w skirting, dry-lining and vinyl finish

Supply and fit suspended ceiling to first floor and underside of mezzanine

Supply and install single run of double skin partitioning on ground floor

Supply and fit vinyl flooring to new mezzanine space at first floor level, including walkway

Supply and install new tea point, complete with integrated dishwasher and fridge/freezer.

All electrical supply and fittings to underside of mezzanine, and new first floor space within the suspended ceiling inc. smoke detectors, fire alarms and emergency lighting
Timescales: Job completed in 4 no. weeks